In September, I literally posted twice. Bad blogger! But I have very good reasons for that and I will explain myself now! Number one, I didn't write even one review. I read a lot but never sat down to review which makes it hard to post. Oops. That being said, I guess I didn't even read a lot... I'll get into that a little later with my goals but it has been embarrasingly limited. Now for the real reason that I haven't been active on the blogger community: I QUIT MY JOB!!!!! Don't worry, I had another one lined up. Here's a little background: I'm a child and adolescent therapist and in June I earned my full license as a professional counselor which I have been working on for 2.5 years. Pretty big deal. Then over vacation (August) I was contacted about a job which I interviewed for when I returned from NY and I was offered the job the next day. It's in private practice which is where I've always wanted to be and a huge step for my career so I had to break it to my supervisor (as well as 60+ clients) that I was leaving and I've officially made the switch. I'm in the middle of my second full week at the new job and while there will be a lot to get used to, I'm sure it's the right decision for me. So-- hopefully that explains why I've been MIA. I don't know if y'all were aware but I did a lot of my blogging while at work in between clients and lots of reading during lunch. That free time has been missing for a while now but I'm hoping I'll get back on the blogging horse, starting now!
Now let's get back to bookish things and goals. First up, my progress last month:
Read:
Lost Girls: An Unsolved American Mystery
Joyland
Looking For Alaska
The Second Time Around
Hearts in Atlantis
Table for Two (Summer Desserts and Lessons Learned)
Didn't Finish:
Lost Girls: Three Friends. Four Continents. One Unconventional Detour Around the World
Beach Music
For this month, I'm going to finish those two from above as well as focus on some of my subscription box books (
from the one post last month
) and fill in with ebooks. So for my reading pleasure I have these:
minus Landline because I already devoured that fab book
A Rogue by Any Other Name (The Rules of Scoundrels #1) By Sarah MacLea
n
Please Ignore Vera Dietz by A.S. King
The Killing Moon (Dreamblood #1) by N.K. Jemisin
Land of Love and Drowning by Tiphanie Yanique
Ebooks: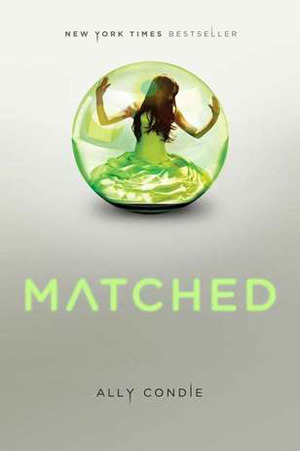 Magic Hour by Kristin Hannah
So this month is a little bit of a hodge podge but I hope to get some good reviewing and posts done in addition to some good reading. Here's hoping!