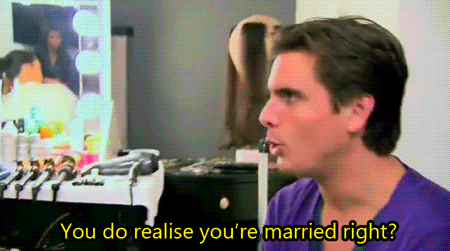 Hello bloggies! I've returned from the vacation that turned into a wedding and I survived! I'm officially a wife!
Actually, I forget sometimes but I'm going to get used to it. The wedding day was perfect and the weather cooperated for us even though there was a 60% chance of rain at one point. It all came together and we had a big time celebrating. Luckily for me, there was none of this:
Now that my vacation and wedding are done, I'm officially back to work and back to the blog. I didn't abandon y'all completely because I had scheduled posts but I definitely did not respond to comments or read any other blogs while I was gone. I'm currently working on catching up so please bear with me! I loved getting emails and comments while I was gone but I'm still working on getting into the swing of things and I'll respond soon!