I can't believe it is already 2014 and the holidays are over! I'm officially back from my short sabbatical and will resume regular posting. I had a fabulous time on my honeymoon. We spent a week in Jamaica and I'm already ready to go back.
We also got to spend some great quality time with family over Christmas and Santa was very good us. I got some great new books that I will be reviewing over the next couple of months so you can all look forward to those good times. Then the hubby surprised me with a brand new Nook HD.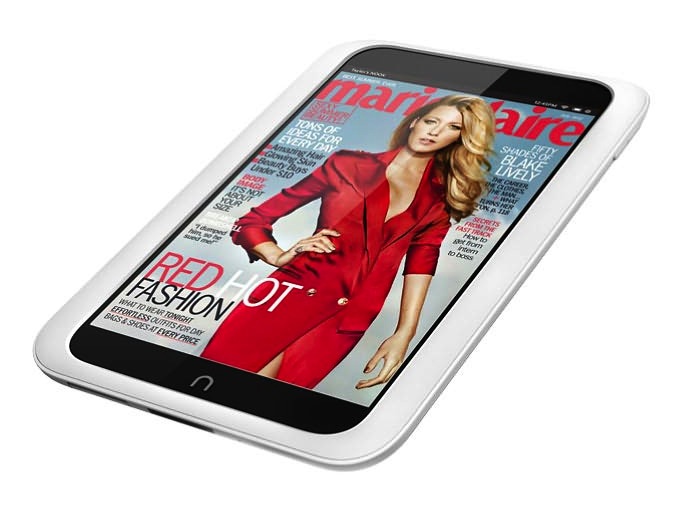 Did I need a new Nook? Absolutely not. But it's lovely and I already have it loaded with hundreds of books. One of the coolest things about this Nook is that it hooks up to my computer and calibre wirelessly. How convenient! Love it.
In other news, now that it's the new year, it's time for resolutions!!! Right? Maybe not. I'm not a big resolutionist. If I want to make a change, I tend to do it when I want to throughout the year, not wait until the January first. That being said, I do get a weird pleasure of setting reading goals. This past year, I set the goal of reading 30,00 pages and 75 books. I definitely hit both of my goals but when I did, I realized I actually had the goal of reading 100 books. I hit 100 last year and was planning on repeating this year but I only read about 90. I counted pages for the first time this year and was surprised to know how many pages I actually read. Pretty cool!
For 2014, I'm going to stop counting pages and just focus on books again. Those are easy to track because goodreads keep track of them for me. I'm also going to continue to participate in the quarterly book challenges that I'm already in (I'm planning a post to explain this more soon). But what I would like to do differently this year is to incorporate the blog and start monthly goals of books to read. There's really no rhyme or reason to what I read next which can lead to a huge TBR list and I would like to manage it better which I think these goals will help with. I will also include at least one dead tree book in each monthly goal so I can start making a bigger impact on my real bookshelves. All of these goals will be expanded upon throughout the year and I'll post to keep you updated but this is the plan for now.
Do you have any resolutions or goals for 2014?